Motorhome owners Keith and Sue Lawrence discover a wealth of historic monuments, great bird-watching and excellent walks on the lovely Isle of Orkney, just a ferry ride from the Scottish mainland
Thankfully, the hour-long-crossing of the Pentland Firth was smooth. And we watched in awe as puffins and razorbills flew together in formation, very low across the water, while black guillemots dived on the approach of the ferry. We were finally on our way to the Isle of Orkney.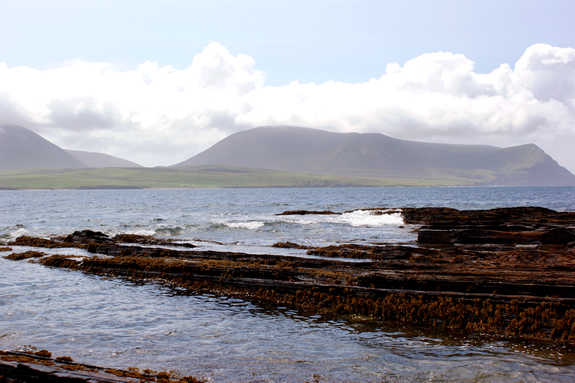 After docking at St Margaret's Hope, on the island of South Ronaldsay, we drove north across the Churchill Barriers. These four causeways were built during WWII to block the eastern approaches to Scapa Flow, and they link the islands of South Ronaldsay, Burray, Glimps Holm and Lamb Holm to the Orkney mainland. Using the causeways we reached the Pickaquoy Centre campsite, on the outskirts of Kirkwall, in good time.