Our pick of some of the best road trip films from the last fifty years, including comedies, thrillers and dramas. Just click the title to watch the trailer!
The ultimate biker movie about two male friends who travel from Los Angeles to New Orleans on Harley Davidsons to an amazing soundtrack during the psychedelia of 1969.
An uplifting and off-the-wall comedy-drama about a dysfunctional extended family with little money who go on an 800-mile road trip to a beauty pageant for their daughter in an old yellow VW camper van.
The best feminist road movie ever about two female friends who escape their mundane lives to go on a trip and get into serious trouble along the way with some dramatic results.
The perfect gentle comedy road movie for wine lovers that follows two middle-aged men on a road trip through California's wine country.
A cult comedy with an amazing soundtrack, featuring cameos from Aretha Franklyn, James Brown, Ray Charles, Wilson Pickett, Eric Clapton, Bo Diddley and more.
A film adaptation of the 1957 Jack Kerouac book of the same name, about his travels across America against a backdrop of Beat and Counterculture, jazz, drugs and poetry. "The road is life."
A cult modern Bonnie and Clyde-style road movie with a darkly humorous, fast and furious screenplay by Quentin Tarantino that is as violent as it is romantic.
A remake of the 1967 film about the real-life American outlaws who went on the run from the law during the 1930s depression in America.
A satirical film adaptation of Hunter S. Thompson's psychedelic drug-fuelled novel from 1971, starring Johnny Depp.
A fast-moving post-apocalyptic action film starring Tom Hardy as a drifter who joins forces with a rebel warrior in a quest to overthrow a tyrant who controls the only water supply.
A comedic Coen Brother's adaptation of Homer's The Odyssey set in America's deep south during the 1930s depression, starring George Clooney and featuring the music of the time.
A multi Oscar-winning comedy-drama about a materialistic young man who sets off on a road trip with his autistic older brother.
A comedy-drama about a young writer asked to go on tour with a rock band for Rolling Stone magazine.
A British comedy road trip set in Italy with comedians Steve Coogan and Rob Brydon on a tour of Italy's finest restaurants.
A drama about a man who wanders out of the desert and embarks on a road trip with his young son through the American Southwest to track down his long-missing wife.
An Australian comedy-drama about two drag queens and a transgender woman on a journey across the Outback in a tour bus they call "Priscilla".
An alternative road movie directed by David Lynch based on the true story of an old man who sets off on a 250-mile road trip across America riding a lawnmower that goes 5 miles per hour!
A slapstick comedy road movie starring Jim Carrey and Jeff Daniels as two well-meaning but unbelievably stupid friends who get accidentally involved with gangsters.
America's answer to Priscilla Queen of the Desert, with Patrick Swayze and Denzil Washington as drag queens on the road driving from New York to California in a Cadillac.
20. Speed (1994)
A tense action thriller starring Keanu Reeves about a bomb on a bus that's rigged to blow up if the bus stops. Hold on tight for this one!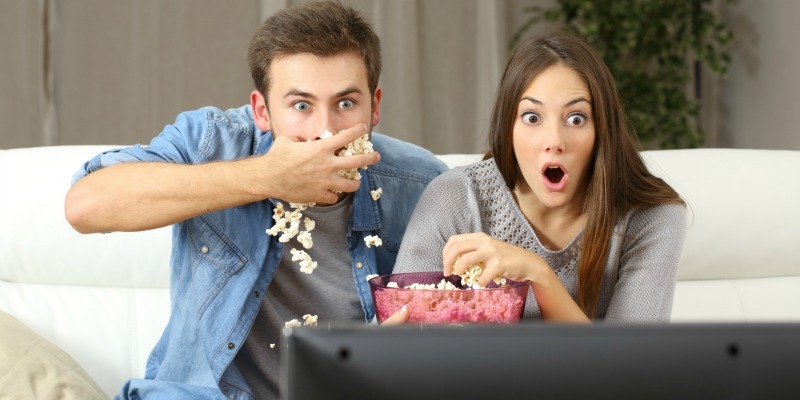 While we're unable to get away on the road, it's fun to go in our imagination. We hope you like our selection but if you think we've left any out just let us know!