There are some great spots around the UK designated as Dark Sky Sites, from which you can view the stars like never before.
We humans have marvelled at the night sky for probably as long as our species has existed. It's no surprise that so much mythology, romantic imagery, and scientific speculation have revolved around the stars that shine so brightly in the darkness above us, but even without such lofty ideas, observing the heavens is a great way to relax and enjoy a natural wonder, whether you're a keen stargazer or just want to savour the view.
Unfortunately in our modern world, light pollution can make it quite difficult to see many of the stars and the finer details of the night sky, particularly in large cities, towns, and other populated areas. That's why there are designated Dark Sky Sites around the UK where the minimal light pollution gives you a perfect vantage point for observing the constellations without interruption.
Though, of course, at the moment these places can't be visited, why not add them to your itinerary for future holidays where you can do a little stargazing?
Snowdonia National Park in South Wales
Snowdonia has been officially named as one of just 12 International Dark Sky Reserves, making it a particularly good place to observe the stars. The best locations to try include some of the national park's beautiful lakes, Llyn y Dywarchen, Llynnau Cregennen and Llyn Geirionydd, which make particularly romantic places from which to enjoy the view.
South Downs National Park in Hampshire, West Sussex and East Sussex
Another International Dark Sky Reserve in the UK is the South Downs National Park, which offers seven specific locations which are perfect for spotting the Milky Way and the Andromeda Galaxy. Head to Winchester Science Centre & Planetarium, Old Winchester Hill, Ditchling Beacon, Iping Common, Devil's Dyke, Birling Gap, or Butser Hill for the best views.
Galloway Forest Park in Dumfries and Galloway, Scotland
As the first location to be officially dubbed a Dark Sky Park in the UK, Galloway Forest Park offers the opportunity to view thousands and thousands of planets and stars without needing any special equipment – though if you would prefer that close-up view, the Scottish Dark Sky Observatory, situated close to Dalmellington, in Dumfries and Galloway holds regular events where you'll get the chance to view the sky through their telescope. Otherwise, there are some fantastic spots for stargazing at both ends of the Carrick Forest Drive.
Wiveton Downs in Holt, North Norfolk
Situated within the Norfolk Coast Area of Outstanding Natural Beauty, Wiveton Downs offers a great vantage point of the stars from an elevated heathland area, so much so that it's been named a Dark Sky Discovery Site. The Aurora Borealis (Northern Lights) can also sometimes be seen from this location, so keep a lookout!
North York Moors National Park in North Yorkshire
The vast expanse of the North York Moors National Park is unsurprisingly low on light pollution, with some particularly superb sites for star-spotting including Sutton Bank, Dalby Forest (with an observatory), and Danby in North Yorkshire. You can expect to see over 2,000 stars in the sky, as well as being able to observe the Milky Way.
Exmoor National Park in Devon
Exmoor National Park offers a number of superb sites where the light pollution is low enough to allow you to view thousands of stars at night with the naked eye. These include Holdstone Hill, Brendon Two Gates, County Gate, Webbers Post, Anstey Gate, Haddon Hill, and Wimbleball Lake.
Yorkshire Dales National Park in North Yorkshire
Another of Yorkshire's large rural areas, the Yorkshire Dales National Park boasts four superb Dark Sky Discovery Sites. Tan Hill Inn, the national park centres at Malham and Hawes, and Buckden Car Park offer stargazers the perfect opportunity to view thousands of stars as well as planets, meteors, the Milky Way, and even the International Space Station as it orbits overhead. You may also be able to see the Northern Lights.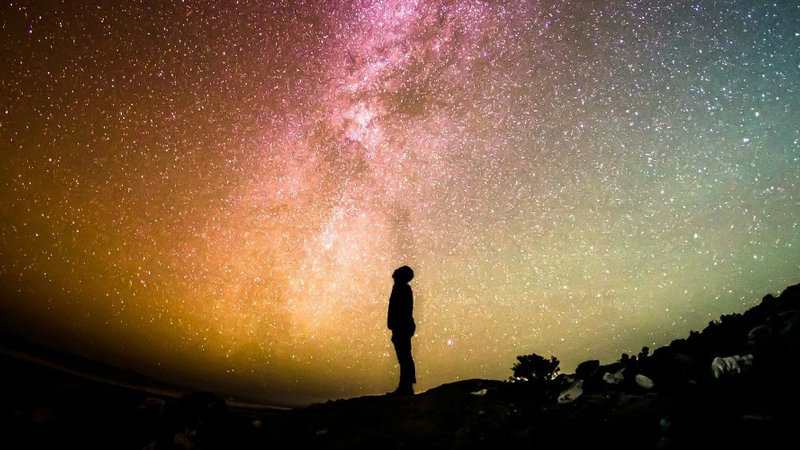 As you can see, there are plenty of places around the UK perfect for viewing the stars in the night sky – but no need to rush, they aren't going anywhere.