Looking for some creative indoor activities to keep the kids entertained, on holiday or at home? Read on.
Creative activities like art, crafts and cooking are the perfect way to keep the kids entertained staying inside on holiday or at home, letting them use their imagination to make fun keepsakes, lovely souvenirs and even tasty treats to enjoy. Why not take inspiration from your holiday destination to let the kids get artistic with fun arts and crafts activities they're sure to love?
One easy way to keep kids, especially younger ones, amused is to make sure you always bring along some basic art supplies and let them loose to doodle to their heart's content. Some paper and a pencil, plus perhaps some coloured pencils or felt-tip pens, make for an easy and cheap activity that will also spark their imagination and could even lead to a lifelong love of drawing – but if not, at least it'll keep them quiet for an hour.
Make your own holiday souvenirs
One great way to make indoor arts and crafts special when you're on holiday is to encourage the kids to draw inspiration from what they've seen or done so far or make use of traditional stories, legends, and imagery from your location you're staying in.
If you're staying in Scotland, for example, maybe you've visited historic castles or beautiful lochs and you could ask your children to draw their own rendition of their favourite sights along the way. Or perhaps you have them design their own tartan, suggest they draw Scotsmen in traditional kilts, or tell them the tale of the Loch Ness Monster and see how they think she might look. For a holiday in Wales, they might draw the Welsh mountains or the famous red dragon, or on a Cornwall holiday you might suggest fossils, beaches, or surfing for inspiration.
One way to take things a step further is to collect materials from the local environment to include in a collage or other crafty project. The kids can use dried leaves, pine cones, flowers and so on with a little bit of glitter, glue or paint to create something special. (Remember to be considerate when collecting things from nature, though.)
How to make cookies
Children (and adults!) are sure to have plenty of fun baking and decorating their own cookies, especially since it's a creative activity that means you'll have something tasty to enjoy afterwards – the perfect reward! The whole family can help to bake simple recipes, or if the decorating holds more appeal you can buy ready-made cookies with icing and a range of sprinkles to add on top.
If you want an easy recipe for making your own biscuits with icing, try this. You'll need:
175g softened butter
50g icing sugar
50g golden caster sugar
300g plain flour
2 egg yolks
2tsp vanilla extract
As the oven preheats to 200c, add baking paper to a baking sheet. The egg yolks, butter, sugar, and vanilla extract will need to be mixed until they have a creamy consistency, after which you can steadily add in the flour. The dough should be rolled into small balls, then pressed onto the baking sheet. Then put them in the oven and bake for around 12 – 15 minutes (until golden), after which you'll need to let them cool.
How to make pizza
There's family fun to be had making your own pizza toppings by picking up ready-made pizza bases from the supermarket, letting you slather on tomato sauce, cheese, and whatever other ingredients you want to add. But if you want to get a little more hands-on, why not let the kids help create a home-made pizza base too? The following recipe should make around 4 medium or 6 small pizzas (depending on how thick a crust you want).
Here are the ingredients to make your own pizza:
500g strong white bread flour (plus a little extra for dusting the worktop)
2tbsp olive oil
2tsp fast-action yeast
2 or 3 tsp salt
300ml lukewarm water
For each pizza, you'll also want half a ball of mozzarella, sliced into pieces, and a tablespoon of cherry tomato pasta sauce for the basic toppings, as well as whatever other vegetables, meat or other ingredients are desired.
First of all, you'll have to mix the yeast, flour, olive oil, salt, and water to create the dough. Add flour to your worktop then knead the dough on top of it for around 5 minutes, until it reaches a smooth and stretchy consistency, then move it to an oiled bowl where it should be left for around 45 minutes (wait for it to double in size).
The oven should be heated to 230c and you'll need to divide the dough into equal portions depending on how many pizzas you're making (remember this recipe makes 4 – 6). Add more flour to the worktop then flatten the dough balls into pizza bases with a rolling pin and your hands (don't make them too thin).
Now add the pizza bases to a baking sheet coated with flour, add the tomato sauce and cheese and any other toppings, and bake for about 10 minutes to enjoy delicious homemade pizzas.
Create special memories
Whatever forms of creativity your family enjoys, remember to take photos of whatever you make (especially those delicious pizzas and cookies, as they won't stick around for long).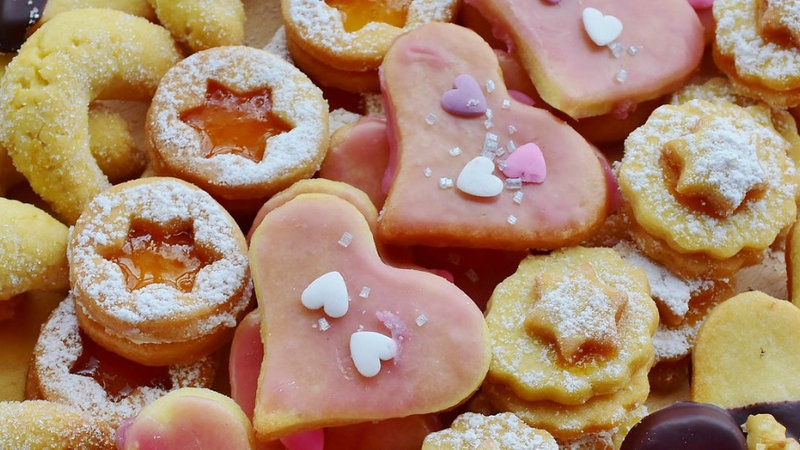 A rainy day or one spent inside for other reasons doesn't need to mean a wasted day of your holiday escape – it can make for equally treasured memories that you'll look back on with these indoor arts and crafts activities.