UK caravan manufacturer Coachman has come out on top at a national recycling awards ceremony.
The company came first in the 'SME Recycling Success' category at the annual Severnside Achievement in Recycling Awards held at the Cardiff Stadium last week.
Coachman's entry was based on its efforts to reduce the amount of waste it sends to landfill.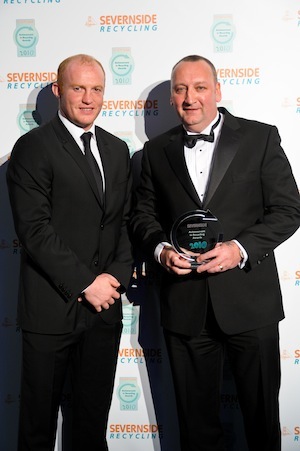 "Our waste reduction programme has been a huge success. "We've reduced landfill by roughly 40% over the last couple of years. The result has been a real team effort...Coachman is extremely lucky that our staff rose to the task so magnificently." Patrick Cattle, safety, health and environment supervisor at Coachman
Judges were impressed with Coachman's recycling transformation over two years, going from almost 100% landfill waste processes to operating several recycling streams saving the company £37,500 every year.
"Coachman's entry really stood out for us, to the extent that it could have been shortlisted in the 'Best Commitment to change" category alongside Next and Marks and Spencer. Coachman has demonstrated that you can achieve a greener business model and not merely balance the books, but make large savings." Matthew Prosser, Severnside's Commercial Director