A substantial campsite being planned for the 2012 Olympic Games has been dismissed by Epping Forest District Council.
The site at North Weald Airfield was to provide room for thousands of tents and caravans, with shuttle buses running to Epping tube station. The council has admitted it would not be able to provide enough space without stopping flights from taking off.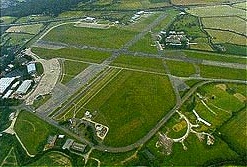 It is thought 34,000 visitors could have used the site as a base to attend Olympic events, generating £122,000 of rent for the local authority. It is also estimated that £1 million could be lost to local business as a result of the decision. Epping Forest District Council is now considering another bid, this time for the site to be used as a car park for the Broxbourne white water events.