People unsure about braving the elements to make that first camping trip, could find an answer with Contented Camping.
The new online company hires out quality Vango, Coleman and Outwell tents from as little as £29.00 for 5 nights plus delivery.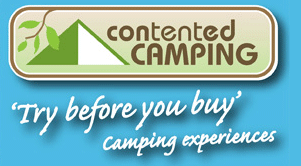 Emma Cosby, Founder of Contented Camping said: "First-timer families conscious of wasting money on the cheap tent deals on the high street are after camping products offering quality, comfort and security.
You need a sizable loft or garage to store all the camping gear which may not be feasible where you live and may not feel worthwhile for a once or twice a year trip.
Contented Camping is aiming to attract newcomers to camping, convinced their service will save them money. Buying new camping gear can cost upwards of £500 and requires a lot of storage space, something hire plans cut out completely. The range on offer covers two-man all the way up to eight-man tents as well as a range of camping furniture. On average the hire price offered for a period of 7-13 nights equates to around 25% of the purchase price of the equipment brand new.
For more information take a look at Contented Camping