Those looking for the ultimate in peace and relaxation on their tour will be excited to hear that Tranquil Touring Parks is holding its latest competition for 2010.
Following its the 2009 event, which saw Mr and Mrs Roberts of Wigan win a ten-night holiday to a Tranquil Touring Park of their choice, the same prize is on offer for the 2011 season.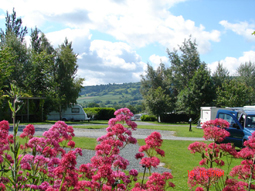 Last year's competition was held to celebrate the organisation's ten year anniversary, now boasting 22 exclusively adult parks around the country. An assessment of entries for the 2009 competition found that Plough Lane Caravan Site, Chippenham was the most requested as part of the prize.
Entry forms for this year are included in the group's brochure or available for download from here .