The wildlife found in the UK may not always be of a particularly exotic persuasion, but that's not to say there aren't some more unusual species to be seen if you visit the right places.
Any nature lovers who want the opportunity to spot something a little out of the ordinary should be sure to book a relaxing break at one of these locations.
Wallabies in Loch Lomond

Though these kangaroo-like creatures may be more associated with Australia, they can also be found in a far less likely location – Scotland. On the small island of Inchconnachan out on Loch Lomond, within the Loch Lomond and The Trossachs National Park, a group of feral wallabies has made its home since the 1940s.
The wallabies were brought there by an eccentric aristocrat, Lady Arran Colquhoun, who had her holiday home on the island and was known for keeping menageries of animals which also included llamas and pigs. The wallabies have been successful at surviving on the island ever since, and tourists to the area often take the time to come and see them.
If you're looking to explore Loch Lomond and visit Inchconnachan yourself, why not stay at Inverbeg Holiday Park? Enjoy a break in a caravan or lodge right on the banks of Loch Lomond.
Basking sharks in Cornwall

Those with a fear of water might be scared by the sight of the second largest living shark species, which can grow up to 39ft long, but basking sharks are completely harmless to humans, eating only plankton. These sizeable sharks are a stunning sight, but you don't need to venture to foreign shores to see them as they're regular visitors to Cornwall as they migrate through the sea.
You're most likely to spot basking sharks off the Cornish coast any time from the middle of May until July, but they can sometimes be seen as late as September or October. Take a boat trip with one of the many tour companies available for your best chance at viewing one of these majestic fish – you could even go snorkelling alongside them!
There's nothing quite like a sunny summer holiday by the sea in Cornwall – book a break at Tehidy Holiday Park for a special getaway, with chalets, caravans, and glamping properties to choose from.
Bottlenose dolphins in the Moray Firth

Bottlenose dolphins are a widely beloved species that again you might associate with a trip to another country, but they can be spotted off the UK coast too. One great destination that offers a good chance of seeing them is the beautiful Moray Firth inlet in the Scottish Highlands.
Around 190 bottlenose dolphins are permanent residents of this area. There are some great vantage points to spot them from, including Chanonry Point on the Black Isle peninsula. It may also be worth taking a boat cruise that will pay a visit to their favourite haunts. Alternatively, you could head to the WDC Scottish Dolphin Centre, which is a great place to keep an eye out for dolphins on the River Spey while learning more about the area's wildlife and history from the knowledgeable staff.
Spend a superb holiday on the Moray Coast with a stay at Silver Sands, a welcoming holiday park in Lossiemouth that boasts an unbeatable location right next to the beach.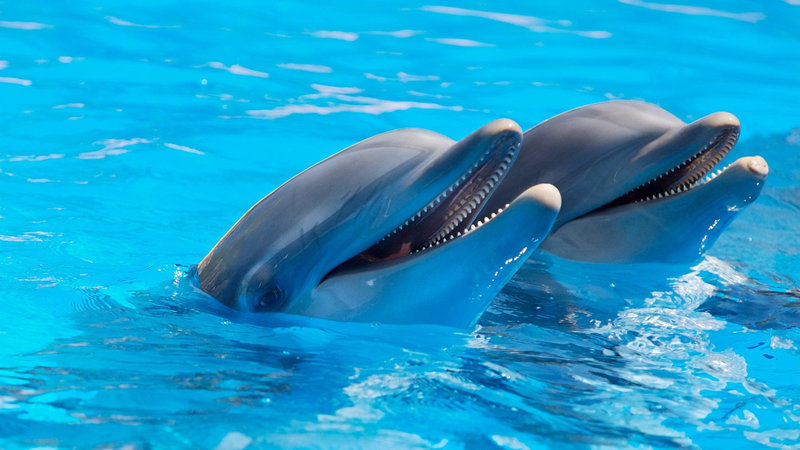 With these species and more to be seen all around the UK, nature lovers can enjoy a great UK holiday with some fantastic opportunities to spot their favourite wildlife.