Many of us long for a little hot weather, but when a heatwave comes it's often enough to leave us wishing for winter again.
Here's our advice on how to enjoy a summer holiday when the sun gets a little too intense, with both handy products and fun experiences to help you cool off.
Stay hydrated
One of the most important ways to deal with a hot summer is to make sure you drink enough water. Many people don't hydrate enough in everyday life, let alone when a heatwave strikes. But if you're off on holiday, cold water can be harder to come by – who really wants to drink from a warm flask in that kind of weather?
The O2COOL Mist 'N Sip range of bottles not only solves that problem with its double-wall insulation to keep the drink cold, it also comes with an amazing additional feature that other drinks bottles don't have – you can spray some of the water as a refreshing mist to cool yourself down! This extra touch makes it perfect for a hot summer's day.
Go wild swimming
If you want something a bit less artificial than a man-made pool, you could try out wild swimming. This is when you swim in a natural body of water like a lake, a river, or the sea.
It's a great way to beat the heat while enjoying beautiful scenery and literally immersing yourself in a gorgeous unspoilt landscape. There are lovely places dotted all around the UK that are ideal for partaking in this relaxing and fulfilling activity.
Of course, you need to be careful about how and where you swim when there's no marked depths or lifeguard on duty. Take a look at some safety tips as well as our favourite places to take the plunge in our blog about the best places for wild swimming in the UK.
Keep your pillow cool
The hardest time to keep cool in summer sometimes isn't when you're out and about, but when you're lying in bed, even when that's in a tent, camper van or caravan. A sweaty, interrupted sleep leads to missed rest and daytime sleepiness – bad enough when you've just got work the next day, but when you're trying to enjoy your holiday there's nothing worse than spending your waking hours tired and cranky.
As a solution to all that, the Gel'O Cool Pillow Mat can be slipped into a pillowcase or wrapped in a towel for you to lay your head on. It's filled with a cooling gel that's just what you need on a hot night. For an extra cold experience, you can put it in a fridge or freezer before use, but even without that preparation it does the job brilliantly. And it folds up, too, for handy portability on holiday.
Summer safety tips
Of course, all of these gadgets and activities come second place to a few basic tips on how to stay cool, especially since hot weather can also be harmful, and you should always be careful during a heatwave.
Stay out of direct sun during the hottest parts of the day (generally 11am until 3pm)
Make sure to stay hydrated (see the O2COOL bottles above!)
If you begin to feel unwell - for example with a headache, dizziness, a fast pulse and too much sweating - go to a cooler place, drink plenty of fluids, and call 111 if things don't get better within 30 minutes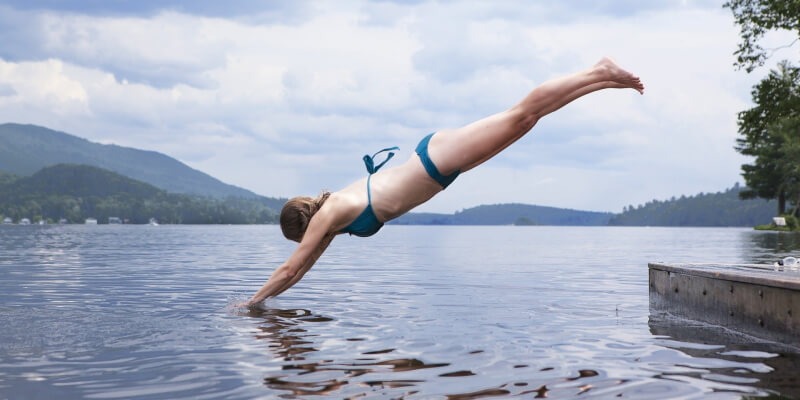 Be sure to stay cool on your summer holidays next year!