The ranks of the Best of British Touring and Holiday Parks Group has recently swelled by eight.
The group is a network of five-star rated independent sites in beautiful locations around Britain.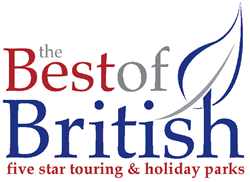 The new member sites are:
Brookside Caravan and Camping Park, North Lincolnshire
Woodlands Leisure Park, Devon
The Best of British Group now includes 50 UK sites.
For more information, visit Best Of British