Practical Caravan, the UK's best selling caravan magazine has announced the result of its annual Top 100 Sites awards for 2013.
Bath Chew Valley is about 10 miles outside of Bristol and is obviously much loved by the magazine readers. It is the fourth time that tiny adult only touring park has claimed the gong in the last six years. Pretty good going.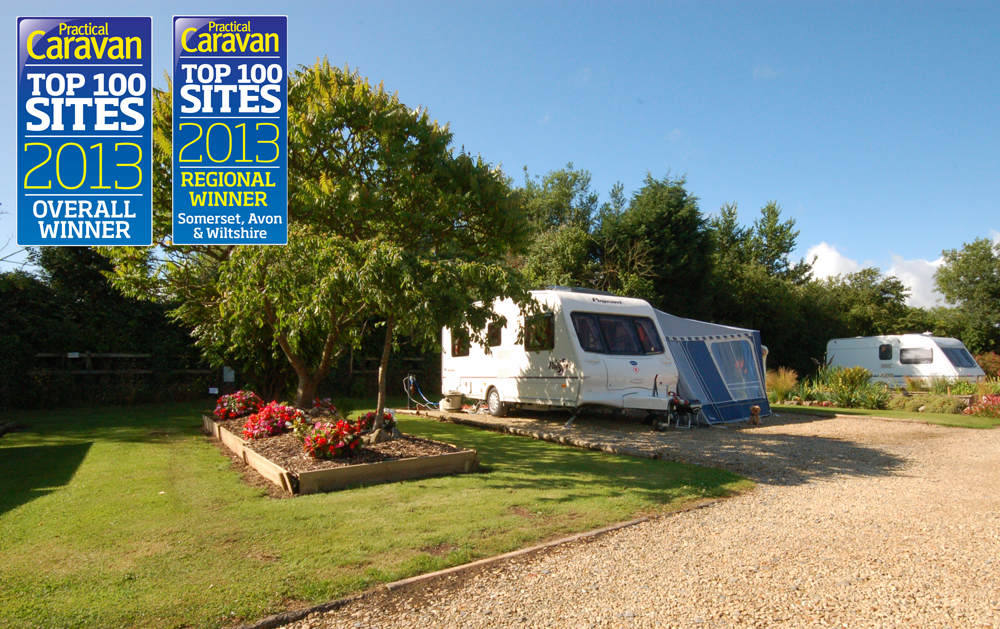 The site also picked up award for being the best site for adults and the regional winning site for Bath, Avon and Somerset areas for Practical Caravan, and also for it's sister title Practical Motorhome. 
Congratulations are due and well done to Keith and his team on another exceptional year of customer service. But we do wonder whether a site which doesn't accept young adults is much fun? I'm not a fan of adult-only sites myself, so I suppose I am not the target market. Maybe it reflects the magazine readership? Or possibly that it is mainly people who like adult-only sites are the sort of folk who vote in campsite competitions?
Regardless, Bath Chew Valley is an exceptional park, with amazing facilities and a very warm welcome. 
Well done to everyone involved!