Most British holidaymakers will be having a 'staycation' this year as caravanning is deemed to be the safest way to holiday this summer.
Since the Covid-19 pandemic forced us all into lockdown in March, holiday parks that have been closed since then are now planning to reopen on 4th July. We are swapping our foreign trips for adventures closer to home to enjoy the natural beauty, wildlife, history and heritage of our great British Isles.
While many of these British holiday parks will have cafes offering takeaway meals and shops open for groceries, the communal areas, including the children's playgrounds, swimming pools and restaurants are likely to remain closed, to reopen fully at a later date.
A phased reopening of holiday parks and campsites has been proposed to the government by the National Caravan Council (the NCC) with guidelines to parks on how to develop new safety protocols for their staff, holidaymakers and also residents in the local community.
In the recent 2020 Travel Survey by Michael Paul Holidays, 85% of those asked said they would be booking a UK holiday this year instead of going abroad. Of those surveyed, 72% said they are actively looking for either a coastal or countryside caravan or holiday home.
Holiday parks near large expanses of space with low population, particularly near beaches or Areas of Outstanding Natural Beauty and large national parks suddenly look even more inviting than usual!
Caravanning holidays are a relatively inexpensive way for you and your loved ones to have a much-needed change of scene. And, not only are British caravanning holidays better for the environment than flying off to far-flung shores, renting a static caravan in the UK this summer will support British businesses and bolster our economy.
Find out more about the joys of caravanning in The Rising Cool of the Caravan.
How to Make Your Summer Holiday Safer in 2020
There are several ways you can make your holiday safer this year. If you're staying in a touring or static caravan, then you should be self-sufficient. You will have your own living area, toilet, shower, home entertainment and warmth. Many caravans also have an outdoor area or awning so you can eat outside at a table and chairs when the weather is fine.
Anyone planning to rent or stay in their own static caravan at a holiday park can rest assured there should be no issues with space for social distancing since holiday park rules mean that caravans must be at least five metres apart.
For touring holidaymakers in converted camper vans without a toilet or shower, now is the time to consider investing in a solar outdoor camping shower (plus a modesty panel or shade) and a compact portable toilet, as these simple additions will mean you won't need to use communal facilities.
Camping or touring means you can take ingredients and make all of your own food for the duration of your break. Plan your meals before you go and have fun trying new flavours such as easy overnight oats for breakfast topped with fresh fruit and maple syrup or any of these best one-pot recipes from around the world.
Taking bicycles (or electric bikes) with you to help you travel to local beauty spots rather than taking public transport is another way to feel more self-sufficient. Also, of course, remember to bring hand-sanitiser to ensure your hands are clean and avoid touching your face.
Camper Van and Motorhome Holidays
Sales of touring and static caravans, camper vans and motorhomes are reportedly soaring as we're all now desperate to get away in our own self-contained space.
Robert Harris from Bristol is planning to take his camper van to Ireland and Cornwall this year in two separate trips. He told me, "I'm happy to travel in the UK and this will be my first time taking the camper van by ferry to southern Ireland. I plan to be staying on campsites with reasonable facilities and along with the van, I'll be taking my mountain bike and sea kayak. If campsites remain closed this summer, then it is unlikely I'll go. If campsites open, then the concern is the showers and toilets etc. I can control the environment of my van and personal stuff when out and about, but my concern remains the site facilities. I'm nervous about these and the risk of infection.
I certainly won't be intending to fly anywhere this year, I am looking forward to exploring the lovely scenery of south-west Ireland and beautiful Cornwall."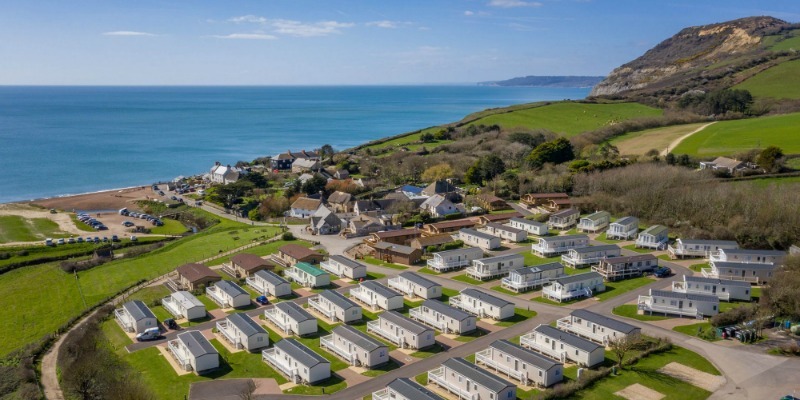 Holidaying in the UK means exploring the beauty and the adventure of our own little island with no waiting around at airports, a reduced carbon footprint and the option to have several trips rather than just one. We hope you have a wonderful staycation.