An estimated 4-million more Brits are planning a summer holiday in the UK this year, making 2021 set to be the year of the staycation.
While this is not good news for overseas tour operators or anyone hoping to visit far-flung destinations after almost a year of lockdowns, it's great news for the British travel industry and our economy, and anyone who loves all the sights and sounds Great Britain has to offer.
Times have changed
The Covid pandemic has changed the way we holiday. Last year we swapped our exotic beach getaways for beautiful British sands, forests and lakes and a new collective love affair with Great Britain began. In a recent survey we conducted, over 75% of you told us you are planning to book your main 2021 summer holiday here in Britain.
Many of us are dreaming of escape - for a change of scene to somewhere beautiful we've never been to before, or to a favourite place we know and love. Great Britain is an amazingly diverse place with stunning landscapes, amazing attractions and fascinating history to discover.
In the UK, you can enjoy a relaxing break with a private hot tub and breathtaking views at a luxury lodge or try something new like a rustic log cabin in the mountains or a safari lodge or glamping pod by the sea.
Although the UK is not known for its climate, there are heated swimming pools and water parks galore to choose from and you won't lose money on the exchange rate or need a foreign phrasebook. If you're a dog-owner, you can also bring your pet along on holiday with you to a huge choice of dog-friendly holiday homes.
What kind of holiday are you looking for?
Beach holidays
Beach holidays are the most popular in the UK. Wake up to sea views or near the beach at one of our top British coastal holiday parks or campsites. Beach holidays are perfect for surfers or anyone looking for an active holiday with watersports adventures, amazing coastal walks or simply a relaxing beach break. Some holiday parks are even set on their own private beach where you can enjoy stunning sunsets over the sea as you dine.
Family holidays
When you have children, family-friendly campsites and holiday parks with indoor and outdoor children's play areas, swimming pools and special kids' clubs are just what you need to ensure a happy holiday for every member of the family. Choose from our pick of the best child-friendly holidays for tents and tourers or glamping and luxury holidays.
Dog-friendly holidays
For dog-owners, it's good to know you can bring your best friend on holiday with you, and some holidaymakers also like to bring along smaller pets too. Browse our top dog-friendly holidays, parks and campsites, many of which also feature special dog-exercise areas and some even have on-site grooming salons.
Disabled-access holidays
Holidays should be for everyone and so we've made sure to include holiday homes with wheelchair access and disabled facilities for holidaymakers with mobility issues or other special needs. Here's our pick of the best wheelchair-friendly holidays with good access for all, including some with luxury pods and cabins.
Adults-only holidays
For a truly restful retreat away from excitable children, we've listed the best adults-only campsites and caravan parks in the UK so you can be sure of peace and quiet. Choose from log cabins, chalet lodges and static caravans at amazing locations or bring your camper van, tent or motorhome along.
Book early this year, it's already busy
Be inspired by our many Areas of Outstanding Natural Beauty, lakeside settings and miles of gorgeous woodland trails and coastal paths for walkers, cyclists and horse-riders.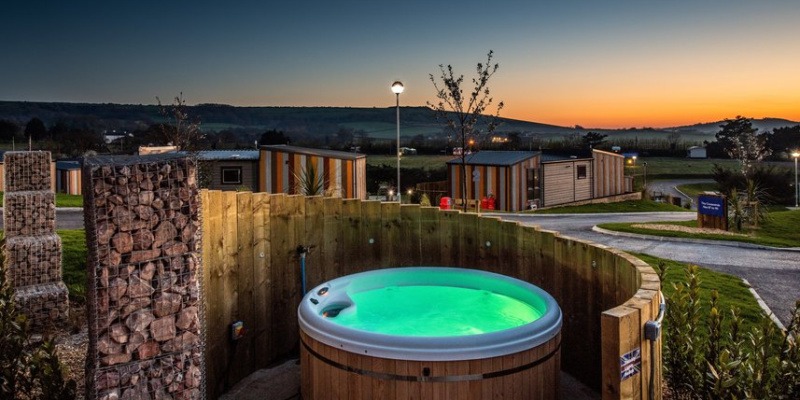 Whether you're looking forward to a relaxing holiday, an active adventure or a heart-warming family break, summer holidays in the UK are already getting booked up faster than last year so please book early; 2021 is the year of the staycation.