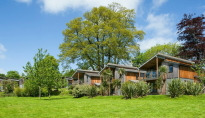 Holiday Parks in the UK
Taking a break with the family to a holiday park in the UK is guaranteed fun.

Most offer a variety of facilities, to enjoy as a family, with your partner and with friends. The days of Maplins Holiday Park are long behind us, but the positivity and happiness is not.

Nowadays family holiday parks in the UK include on-site adults and childrens entertainment, indoor and outdoor swimming pools, restaurants, bars and even saunas, gyms, crazy golf and fishing. Worried about the weather? No need! Most parks offer inside activities too!

If you're looking for a getaway with your family in holiday parks in England, or any other part of the UK, look no further than this collection of the best holiday parks in the UK.