As 2014 is the Chinese Year of the Horse, we explore where you can go in the UK to have your own equine adventure this year
With the dawning of the Chinese Year of the Horse on 31 January 2014, this could be the perfect inspiration for your year's travels. And when we say it could be a great option for your caravan holiday, we don't mean by pulling your beloved tourer behind a four-legged friend – although some horsepower from your four-wheeled companion would be pretty handy. The freedom offered by horse riding is not a million miles from the freedom enjoyed by campers and caravan and motorhome owners, and with the ability to up sticks and spend a few days here, another few there, why not take in some of the equine events happening across the UK this year?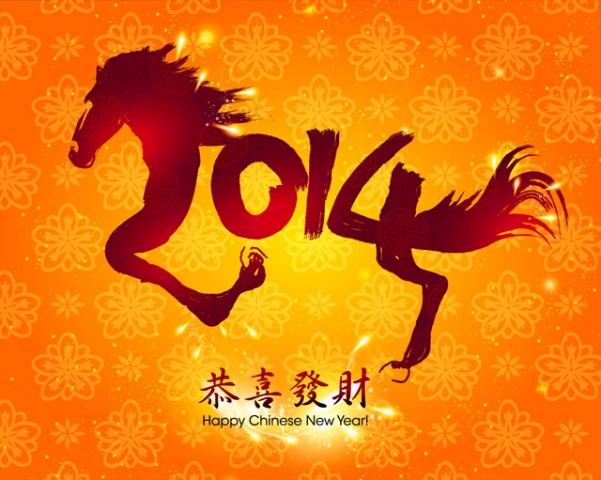 Time for horse inspired caravan holidays in 2014 (photo: quinky/shutterstock.com)
Are you a horse?
If you entered this world in 1930, 1942, 1954, 1966, 1978, 1990 or 2002, you might be interested to know you were also born in years of the horse. Apparently, according to Chinese culture, this means you are energetic and active, quick-witted and someone who loves parties, going to the theatre and sporting events. Meaning a day at the races might just be your cup of tea.
In fact, head to Cheltenham and it's made even easier by the fact that there's a Cheltenham Racecourse Caravan Club Site! Open to Caravan Club members and also to non members, it has 80 pitches, 50 of which are hardstanding, and welcomes caravans and motorhomes. The highlight of the Jump season is The Festival between 11 and 14 March.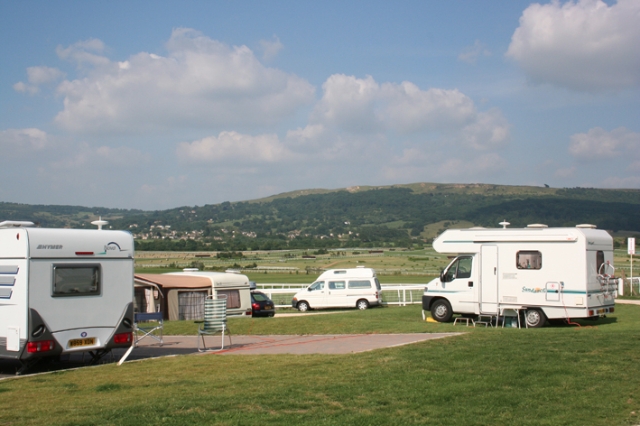 It is convenient to stay at the Cheltenham Racecourse Caravan Club Site
Or maybe you'd rather pitch your tent, caravan or motorhome in Berkshire and base your holiday round Royal Ascot? There are races throughout the year and some options for camping nearby. Perhaps you fancy visiting Goodwood in West Sussex for your holiday? Or what about heading to Epsom for its famous Derby? Not only can you have a flutter at the races, stay here and you can also enjoy the sweeping Surrey countryside, or jump on a train for a day in the capital.
An eventive holiday idea?
Eventing more your cup of tea? Maybe you'd like a caravan, camping or motorhome holiday in Lincolnshire this year? The famous and world class Burghley Horse Trials, attracting some of the world's best horsemen and women, take place in September. With riders competing across the three disciplines of showjumping, dressage and cross country, there's lots to see.
You can also catch eventing at Hickstead in West Sussex, that's also home to the All England Polo Club. With events throughout the year, there are plenty of opportunities to pitch at a nearby campsite and take in the action. Or head west for the Badminton Horse Trials in May, Gloucestershire a pretty place for a caravan or motorhome holiday and with many campsites to choose from.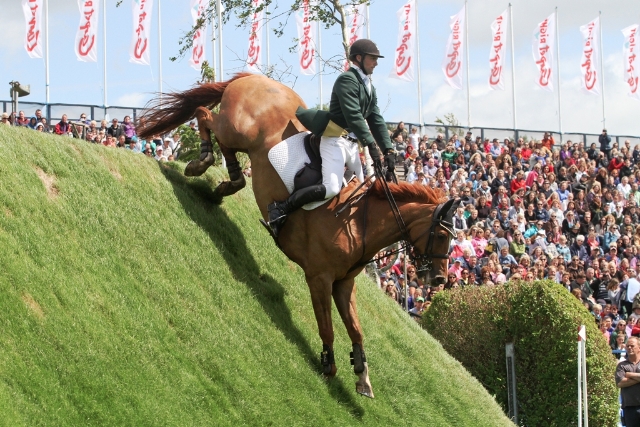 The British Jumping Derby Meeting is in June at Hickstead (photo: Samantha Lamb)
Go wild
For a change of pace, get back to nature in 2014 and see wild horses and ponies in the UK's wondrous National Parks. If the Chinese New Year theme is going to inspire your holiday, it can take you to some of the UK's most stunning spaces.
What better way to take in Dartmoor than on horseback? While the New Forest and Exmoor are also great destinations for your equine adventures. The bonus is that these are popular destinations for those on caravan holidays, and for those touring in their motorhomes or looking to camp, meaning there are plenty of places to stay. Head to Hampshire's New Forest and you can stay in sites where ponies are allowed to roam free.

A Dartmoor pony on Harford Moor (photo: dartmoor.co.uk)
Get stuck in
However, arguably the best way to celebrate the Chinese Year of the Horse is by getting on one and having a go yourself! There are over 1200 campsites and holiday parks in the UK ideally located for those who want to go horse riding.
One such campsite is Stowford Farm Meadows in Devon. As well as being a large site with lots of caravan, motorhome and tent pitches, it has its own horse riding centre, giving you little excuse to not give it a go!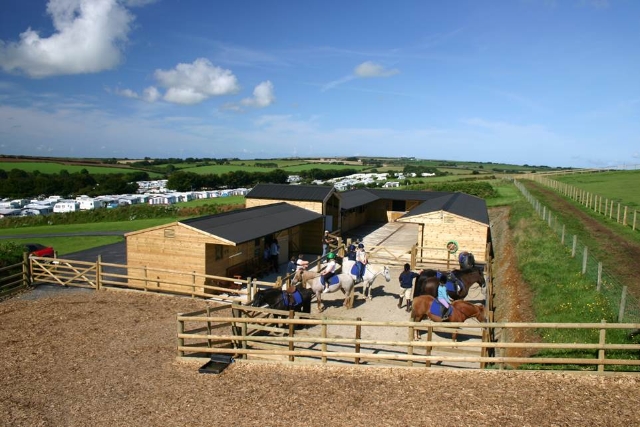 Stowford Farm Meadows near Ilfracombe is ideal for horse riding holidays
But if you'd rather help someone else embark on an equine expedition in 2014, support the Riding for the Disabled Association this year. Whatever a person's disability, the RDA helps everyone have a go. The RDA National Championships in July at Hartpury College, Gloucestershire, is the biggest event of its kind in the world for disabled riders and is open to the public for free – although there is a charge for overnight camping or caravanning. And with carriage driving, competition set to music and much more, there's more than you might expect at this horse show! You might even spot a future paralympic champion.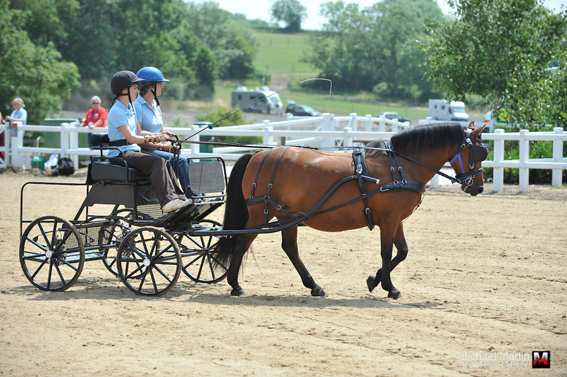 The Riding for the Disabled Association helps many get active (photo: RDA)
Whatever your 2014 holiday plans, why not let the Chinese Year of the Horse inspire you to try something different? Which just leaves us to wish you happy travels – may the horse be with you!
Useful links
The UK's National Horse Events Listing Website
Horse of the Year Show
The British Horse Society
Horse riding in Dartmoor
Campsites in the UK and Eire that are good for horseriding