We give you the low-down on 10 of the best places to visit in Britain this year
The new year is but a few weeks old, yet with memories of Christmas holidays fading fast, we're as keen as anyone to plan our 2014 getaways. Wondering where to go? We are here to help with our 10 top places to visit in the UK in 2014. We hope we inspire you to have a fantastic year.
Glasgow
The eyes of the world will be on Glasgow this summer as it hosts the Commonwealth Games – and following the passion stirred by the London 2012 Olympics, this promises to be a fantastic sporting festival.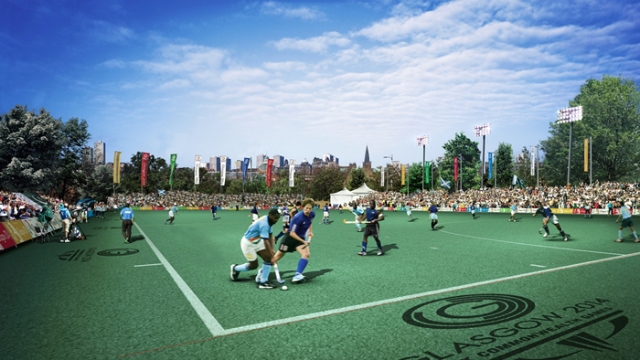 Hosting the Commonwealth Games makes Glasgow one of the top UK destinations this year (photo: Glasgow 2014)
Glasgow itself is an historic, culturally rich and vibrant city, so away from the Commonwealth Games there's plenty to see and do. There are many museums including the famous Kelvingrove Art Gallery and Museum, or take in Paisley Abbey or Glasgow Cathedral, then take time to relax in Bellahouston Park – or maybe you'd rather shop 'til you drop!
2014 is also a big year for Glasgow as it will host this year's MTV Europe Music Awards! Well, it is a UNESCO City of Music. But Glasgow can also serve as your gateway to Scotland. It's within easy driving distance of some stunning scenery and great destinations. Whether you're after a day trip or you want to indulge in a gentle tour with your caravan or motorhome, there are lots of options.
Why not take in the striking Stirling Castle? You could join the Scots in celebrating the 700th anniversary of The Battle of Bannockburn, or take in the natural beauty of Loch Lomond and The Trossachs. Whatever your taste, there are plenty of touring options in and around Glasgow.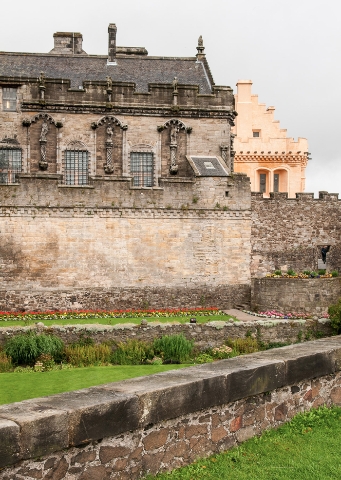 Striking Stirling Castle (photo: Chris Gage)
Useful links
Lichfield
As 2014 marks 100 years since the outbreak of the First World War, the National Memorial Arboretum at Alrewas near Lichfield in Staffordshire is a destination many are sure to favour this year. It's open every day and admission is free, and there are lots of sites in the area so you can pitch your caravan or motorhome and make proper trip of it.
But why not make the most of your visit and take time out to tour the surrounding area, too. Set in 150 acres of woodland and within the National Forest, the National Memorial Arboretum can be just the start of your tour. You can entertain the kids at Drayton Manor Theme Park, less than half an hour from Alrewas and with its own, on-site campsite that welcomes caravans, motorhomes and tents. Maybe you'd like to head to Birmingham's Bullring for a spot of shopping, pay a visit to the nearby Lichfield Cathedral or visit the gardens, farm, tearoom and more at Shugborough.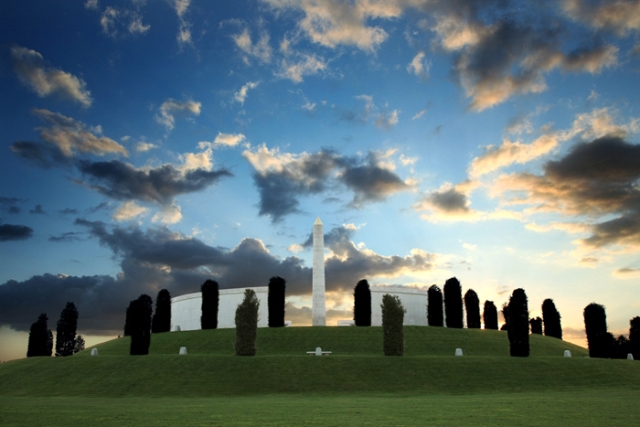 The poignant Armed Forces Memorial (photo: National Memorial Arboretum)
Useful links
Campsites in the Lichfield area
Yorkshire
It's not just the Commonwealth Games that's coming to the UK in 2014, the Grand Départ of the Tour de France is being hosted by Yorkshire. Stage one takes in a route of over 100 miles between Leeds and Harrogate on Saturday 5 July, before going from York to Sheffield the next day, then Cambridge to London via Essex on 7 July. Caravan and motorhome owners are perfectly placed to follow some of the world's best cyclists taking on one of the toughest two-wheeled challenges.
And while in the area, there are plenty of other sites to take in. Perhaps you're a keen cyclist, in which case you might like to take in the sights under your own steam? Yorkshire has many cycling routes you might like to sample. Or why not follow the ale trail or take tea at Bettys? And surely a trip to Yorkshire can't be complete without a taste of Wensleydale cheese? Or maybe you'd rather just lose yourself on the moors or enjoy the North Sea coast?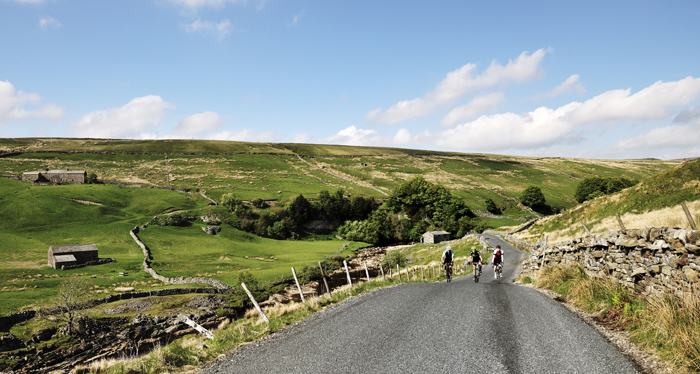 Pedal power rules in Yorkshire in 2014 (photo: Welcome to Yorkshire, Yorkshire.com)
Useful links
Gleneagles
The 2014 Ryder Cup is coming to Gleneagles in Perthshire this September, drawing golf fans from across the world. As well as the golf courses and the award winning spa at Gleneagles itself, why not take your caravan or motorhome and tour this beautiful region.
Gleneagles itself isn't far from the A9 and in about half an hour you can be in the city of Perth, around 20 miles north east of the golf resort. From there it is a short drive to Scone Palace or pay the Royal Scottish Geographical Society a visit in Perth's oldest house. This is also a great region to use as a base if you like walking. And with lots of nearby campsites ready to welcome you and your tent, caravan or motorhome, what are you waiting for?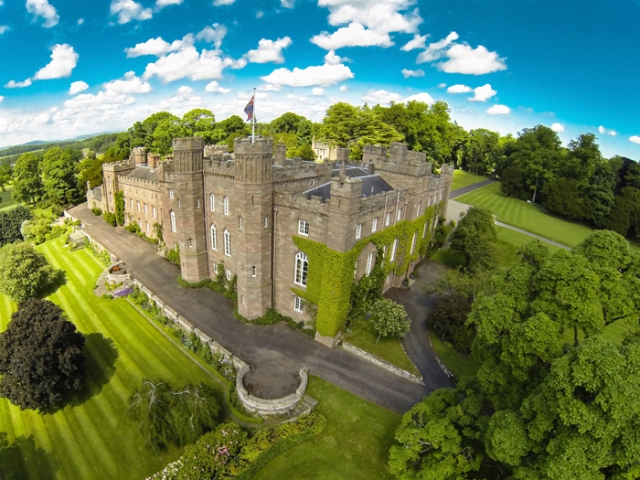 Be wowed by Scone Palace (photo: Angus Forbes Photography)
Useful links
Stratford-upon-Avon
2014 is the 450th anniversary of the birth of William Shakespeare, making the town where he was born, lived and died a key destination this year. The first ever Shakespeare Week is taking place this March and surely no trip to Stratford-upon-Avon is complete without taking in the house in which the great man was born. Or maybe it's time to reacquaint yourself with Shakespeare's works? The Royal Shakespeare Company may be able to help. With lots of camping and caravanning sites in the area, Stratford-upon-Avon is a great place around which to base a tour.
Like cars? The Heritage Motor Centre in Gaydon and Coventry Transport Museum aren't far away. Or for something completely different there's the Stratford-upon-Avon Butterfly Farm.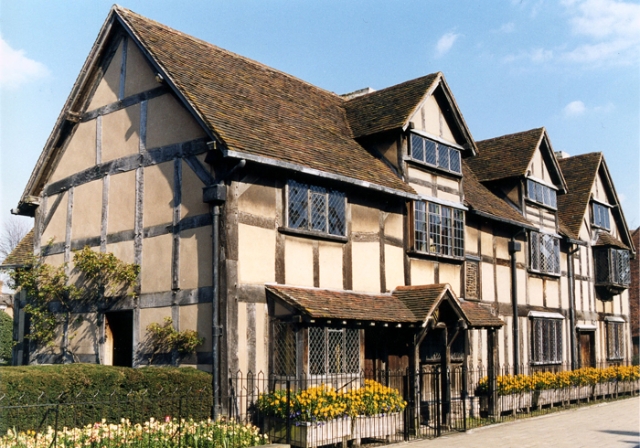 Celebrate Shakespeare's 450th birthday where it all began (photo: Shakespeare Birthplace Trust)
Useful links
Campsites around Stratford-upon-Avon
Wales
Yes, we know that Wales is a pretty broad term when talking about places in the UK to visit in 2014. But as this year is the centenary of the birth of one of the country's most famous sons, why not explore the land that inspired him?
The Welshman in question is Dylan Thomas, making the Dylan Thomas Centre in Swansea an important stop on your tour of Wales. It is also 30 years since the Caerphilly born comedian and magician Tommy Cooper died and if you head to his hometown, you can see a statue of him that was unveiled by Sir Anthony Hopkins. And while there you could stop at Caerphilly Castle, one of Britain's biggest medieval fortresses. With campsites aplenty and beautiful roads criss-crossing the country, this is an excellent destination for a holiday with your caravan, motorhome or tent. Whatever your passion, you're sure to find something to fuel it in Wales.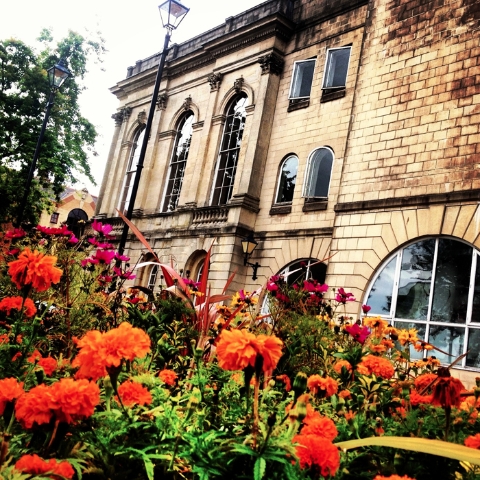 The Dylan Thomas Centre in Swansea (photo: City & County of Swansea)
Useful links
St Ives
Cornwall is a popular touring destination and it's not hard to find a reason to go, but in 2014 there's a different and intriguing reason to make the trip: the 580th anniversary of the St Ives Feast.
The feast falls on the first Monday after 3 February and this ancient tradition celebrates the consecration of St Eia's church in 1434. It also is a rare opportunity to watch an early form of rugby being played, known as Hurling the Silver Ball, a custom that is one of Cornwall's oldest, dating back at least a thousand years! You might've taken your camping gear, motorhome or caravan to Cornwall before, but if you're looking for something different to do this year, this might well be it.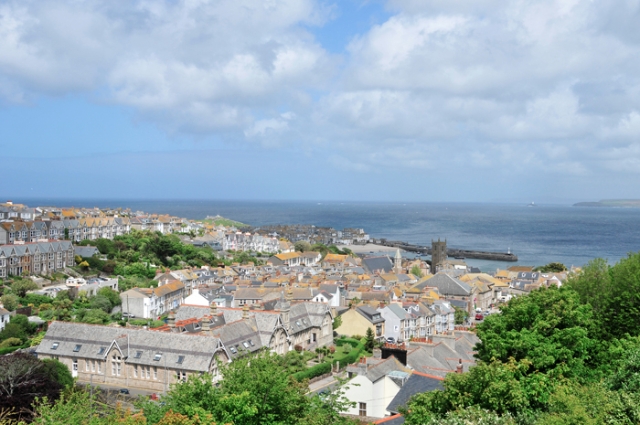 Discover something new in St Ives this year (photo: David L F Smith)
Useful links
Campsites in and around St Ives
Isle of Man
Think Isle of Man, think TT? Yes, the annual motorbike Mecca is what many might know the island for, but there are plenty more things to do. In fact, being Island of Culture 2014 makes this year the perfect time to sample what it has to offer.
The great news is that the island is not short on campsites. Although you should note that if you want to bring your caravan to the Isle of Man, you have to submit a written request at least a fortnight ahead of your visit – see here for details. But whether mountain biking, walking, watersports, quad biking, steam railways, live music or wildlife are your cup of tea, there is lots to see and do. The annual Food and Drink Festival in Douglas sounds particularly attractive.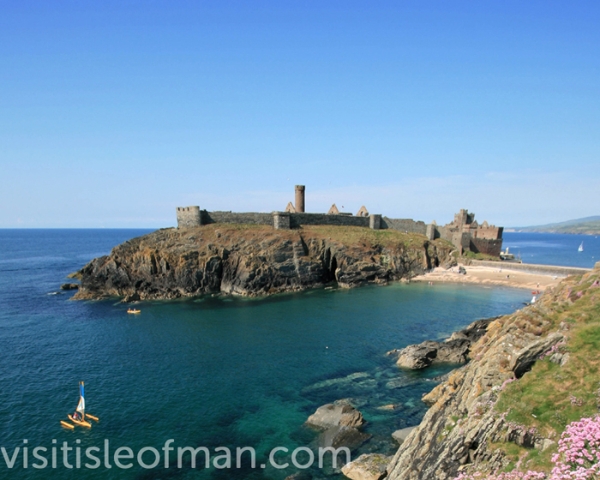 Peel Castle is one of the island's many attractions
Useful links
Glyndebourne
Another place known for one thing but with much more to offer is Glyndebourne. If you're into opera, the festival – that's celebrating its 80th anniversary in 2014 – is a massive draw, Strauss, Mozart, Handel and Verdi all on this year's programme. The house's grounds are also worth wandering through and perhaps, if the weather is kind, you can enjoy a picnic.
Set in the beautiful Sussex countryside and with Lewes and Brighton nearby, whether you want to sit back and enjoy the view, glass in hand after a long day of towing or touring, or try something rather more extreme, it's a pretty part of the country in which to take a break.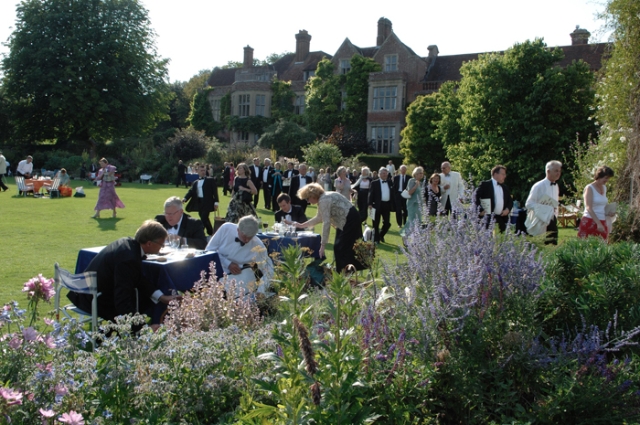 There's more to Glyndebourne than opera (photo: Leigh Simpson)
Useful links
Plymouth
The Devon city of Plymouth is a popular touring destination and as this year it will welcome the 45th running of La Solitaire du Figaro, a world class sailing competition, more people will have the chance to discover Britain's self styled Ocean City.
With plenty of campsites nearby you can take your caravan or motorhome, or pitch your tent, and use Plymouth as your base to delve into this corner of the south coast. Or it could be a delightful stop-over to break up your drive to or from Europe, as ferries from Plymouth sail to both Santander in Spain and St Malo in France.
The Royal Albert Bridge is in nearby Saltash and you can get even closer to the water at the National Marine Aquarium. Fancy something a bit stronger? Plymouth is also home to the world famous Plymouth Gin, the Black Friars Distillery located on Southside Street and open for tours and, you'll be pleased to hear, tastings.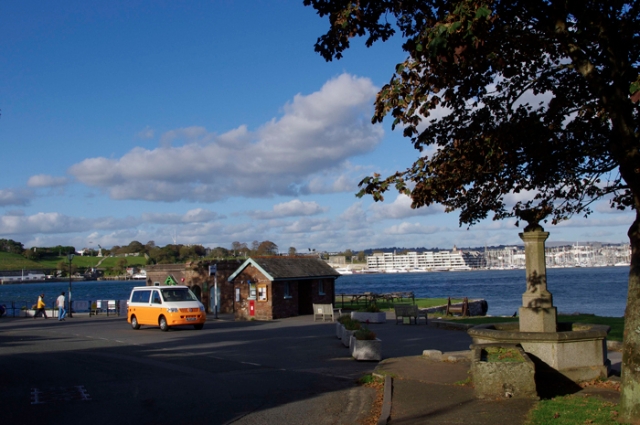 Use Plymouth as your base to explore the south coast in 2014
Useful links